Naperville Education Foundation Welcomes New Trustees
[NAPERVILLE, ILLINOIS, June 16] The Naperville Education Foundation has welcomed Michael Dunn, Greg Hawes, Stephanie Hebron, and Bob Rechenmacher to the Board of Trustees effective July 1, 2022. Board officers Kim Henderson (Board Chair), Jullie Beehler (Vice Chair), and Jenny Tank (Secretary) have been re-elected into their positions, and Joseph Kozminski will be the voting trustee from the Naperville 203 School Board. 
Henderson says, "NEF is thrilled to congratulate and welcome Bob, Greg, Mike, and Stephanie to the Board. Their talents, skills, deep commitment to the community, and personal perspectives will help greatly in continuing the success of the Foundation. We are excited to move the mission of NEF forward with their help!" 
NEF's volunteer board is made up of passionate community members who are dedicated to bettering the lives of students. For more information, visit www.nef203.org, or email NEF at nef@naperville203.org.
New Trustees: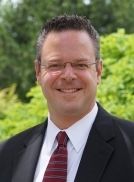 Michael Dunn is a Private Client Manager at Busey Bank in Naperville with a 25 year diverse professional background. He is a frequent supporter of local nonprofits as well as a volunteer at the Will County Forest Preserve. Dunn is a Chicago native and a graduate of Northeastern Illinois University, and has lived and worked in the Naperville area for over two decades, where he has philanthropically supported local schools. "I feel a strong need to give back to the Naperville community," he says. "And I feel that doing this through the schools is a great way."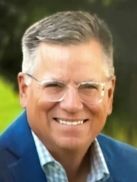 Greg Hawes is a Company Consultant with Deloitte and supporter of the Naperville community. He served as president of the Naperville Central Athletic Boosters and Naper Carriage Hill Swim and Racquet Club, and is a committee member and former Board Member for the Naperville Country Club. Hawes graduated from the University of Iowa, and enjoys working with a team to make a difference in the Naperville community. As a trustee, Hawes hopes to "continue to support the Naperville community and represent and fund programs that are meaningful to our students and families."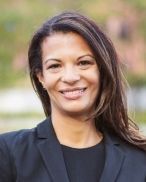 Stephanie Hebron is Chief Administrative Officer at Cardinal Investment Advisors. She is a community volunteer, acting as parent coordinator and event co-chair for S.U.C.C.E.S.S. in 203, and now as a trustee for the Naperville Education Foundation. She has her BSBA in finance and her MBSA in accounting from Washington University in St. Louis. Hebron says: "I, along with organizations and District 203 teachers with whom I've partnered, have been beneficiaries of NEF. I've seen the differences made by filling in gaps, no matter how big or small." Hebron is an NEF grant applicant and recipient, as well as a three-time TEAM NEF runner.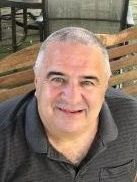 Naperville North Alum, Bob Rechenmacher, is a recently retired Manager of Operations for Naperville 203 Building and Grounds and an active community member in Naperville. He coached and was a board member for the Naperville Diamonds, and has volunteered at the Naperville VFW since 1998. As a Naperville 203 staff member, he was a frequent TEAM NEF volunteer, refurbished and donated a Naperville Municipal Band Original Central Park Bench for NEF to auction, hosted an annual Oktoberfest NEF fundraiser cookout at Kennedy Junior High, and frequently visited the NEF office as a friend. Rechenmacher wants to stay active with the district, and says: "Through my career, I've seen the benefits of NEF."
Board Officers: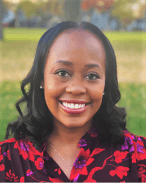 Kim Henderson, returning Board Chair, holds a JD/MBA and is a parent liaison for S.U.C.C.E.S.S.. Henderson is also actively involved in Jack & Jill of America, Inc., as well as Naperville 203 Home & School.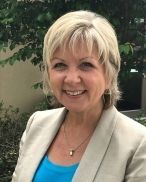 Julie Beehler, returning Vice Chair, worked for more than 35 years in Naperville 203, starting as an elementary teacher and serving as Principal at Beebe and Naper Elementary schools before becoming Director of Administrative Services for the District. Now retired, she continues to work for the Regional Office of Education as a mentor for new principals across DuPage County.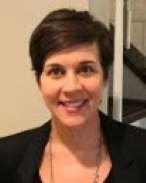 Jenny Tank will continue as secretary. Tank is a former attorney and current advocate, acting on behalf of children in the foster care system through CASA of DuPage County. She is also the Intake Coordinator for Modify Counseling and serves on the Home and School Association for Highlands Elementary School.
The Naperville Education Foundation is Naperville 203's philanthropic fundraising arm that encourages creativity, innovation, and excellence in our students by helping to ensure that every student in the district can take advantage of opportunities to make the most of their education. 
###