Naperville Education Foundation Founders
The Naperville Education Foundation was incorporated in Illinois and registered as a 501(c)3 on March 6, 1992, to provide resources for enhancement of and opportunities for learners and educators in the Naperville Community Unit School District 203. These individuals, companies, and organizations listed contributed $1,000.00 or more to the Naperville Education Foundation in its charter year.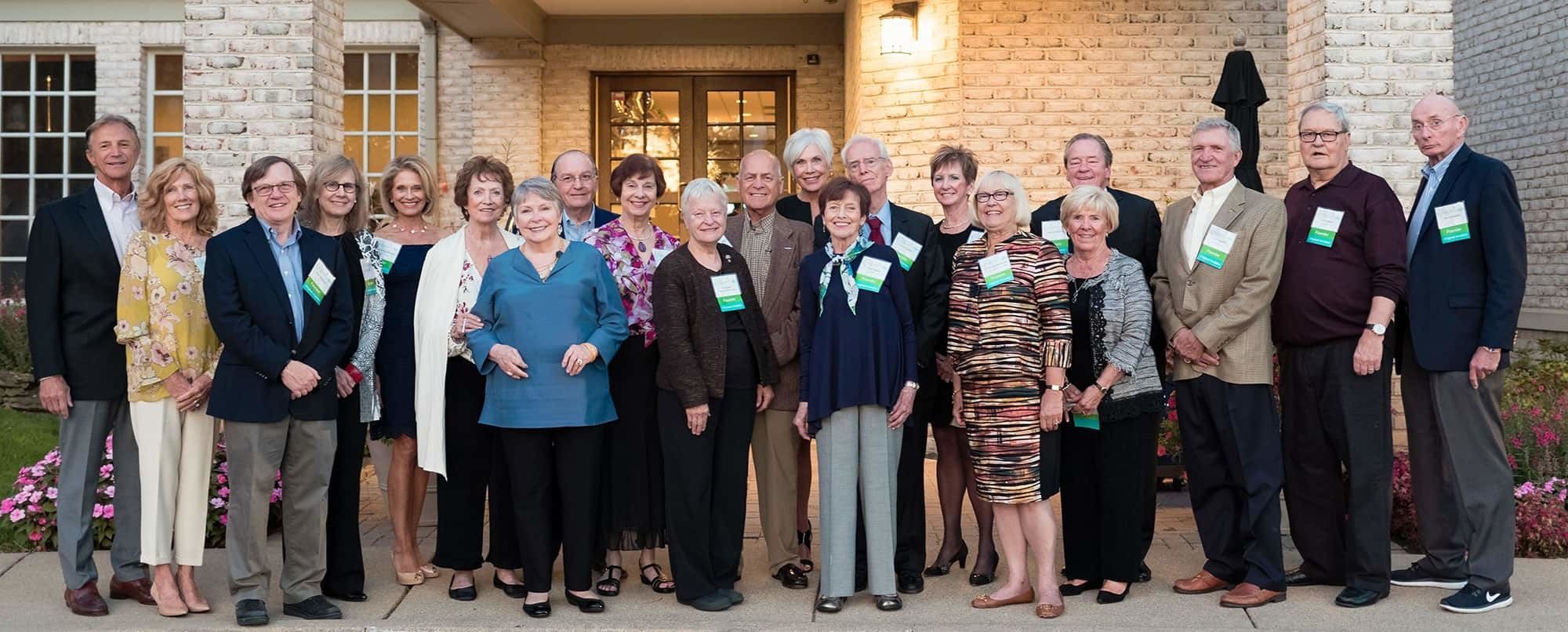 Andee Boiler & Welding Company Inc.
Dr. and Mrs. Fari Barhammand
Gary & Gloria Baumgartner
Blossoms: Bob & Margaret Park
W. Brand and Dr. Mary Ann Bobosky
Cellular Communications Corporation
Ed Channell
Dr. James A. & Jean N. Clark
Dennis & Bonnie Coates
Tom & Cathy Colgan
Colonial Caterers: Al & Naomi Rubin
Mary Lou Cowlishaw
Dave & Kathy Cox
Downers Grove Dodge
Dennis & Maggie Ellithorpe
Harris & Ruth Fawell
Framin' Place (now Colbert Custom Framing & Art Printing): Tom & Mary Colbert
Jon T. & Geri Fuglestad
Neil & Virginia Gerald
John T. Greene
Mary Pat Greene
John Greene Realtor
Harris Bank, Naperville
Rita & John Harvard
Horizon Chevrolet
Steven & Janet Feller Hyde
Illinois Pork Producers Association
John & Sonja James
James, Brooks, Adams, & Tarulis Attorneys at Law
Jardine Insurance Brokers
Tom & Peggy Jordan
Kenneth & Susan Koranda
Rod & Ginny Lacy
Dr. Leon Lederman
Joyce & Raymond Lenart
Leo & Carolyn LeSage
Linden Oaks Hospital
Eddie & Carolyn Mack
Marge & John Matsock
Ed & Julie McCutcheon
MidAmerican Federal Savings Bank
Minuteman Press of Naperville
Nick & Alice Modaff: Class of 1933
Harold & Margaret Moser
Naperville Excavating, Inc.
Naperville Noon Lions Club
Naperville Sunrise Rotary Club
Naperville Unit Education Association
Tom & Kathleen O'Donnell
In Memory of Jeff Preston NCHS 1983
Rick & Monica Price
Karen & Gary Privett & Family
Dr. Christine Rauscher
Read-Rite Corporation
Luzern & Joann Richter
Saturn of Naperville
James & Kathleen Schlesser
Don & Phyllis Schroeter
Paul Schroeter NCHS 1972
The Rotary Club of Naperville
ServiceMaster Company
Sound Incorporated
William & Peggy Steinke
Sun Publications
Carol J. Carius Vermaat
Van Den Bergh Foods Company
Dr. & Mrs. Donald E. Weber
Jim & Kathleen Williams
Dennis & Rosemary Macko Wisnosky
Gordon & Grace Woeltje
Janice & Dick Yetke
Norm & Liz Zienty