J. McLaughlin Anniversary Fundraiser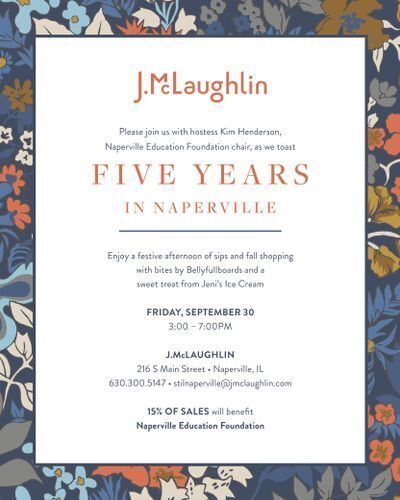 Please join us with hostess Kim Henderson, NEF Chair, as J.Mclaughlin toasts to five years in Downtown Naperville!
Enjoy a festive afternoon of sips and fall shopping with bites by Bellyfullboards and a sweet treat from Jeni's Ice Cream.
15% of sales will go toward NEF!