Unlock the door to opportunities for students
Thank you to all who attended and sponsored the 30th Building a Passion breakfast fundraiser on Wednesday, March 22, 2023 to experience the impact your gifts to NEF have on student learning. 
Please contact nef@naperville203.org or call 630 420 3086 with any questions or to sponsor next year's event.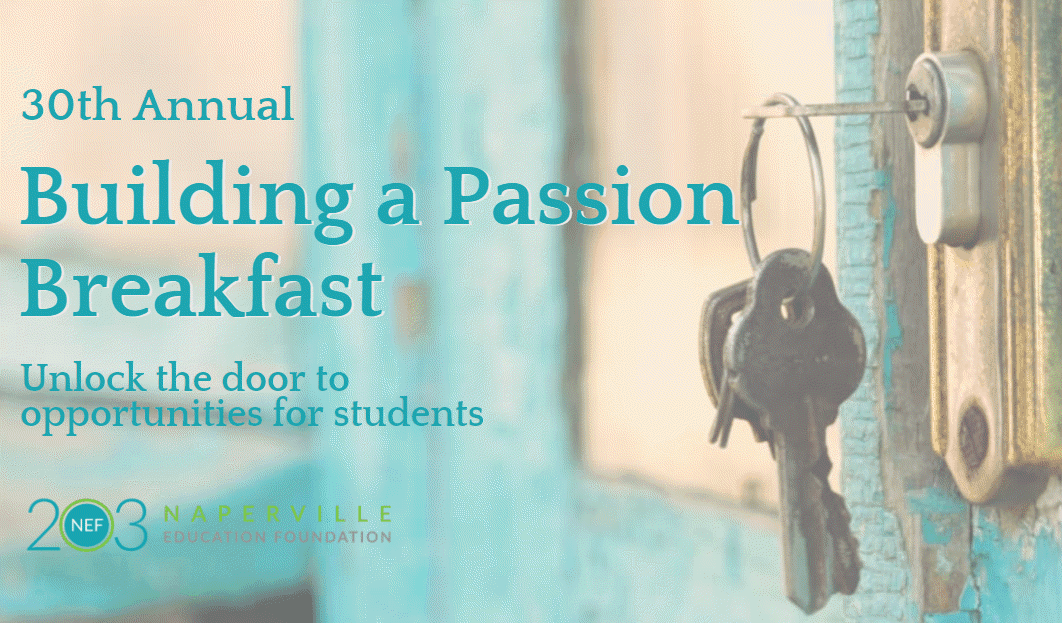 Thank you to our generous partners
Thank you to our Platinum Key Sponsors
Thank you to our Gold Key Sponsors
Thank you to our Silver Key Sponsors
Each Silver Key Sponsor supports one of 23 doors  to be displayed as an art installation at the breakfast. Each door was decorated by students to represent their unique Naperville 203 school community. School names are listed beneath each sponsor.
Thank you to our Friends Sponsors