Check out three unique ways to support Naperville 203 students in the coming weeks!
Downtown Naperville Chocolate Walk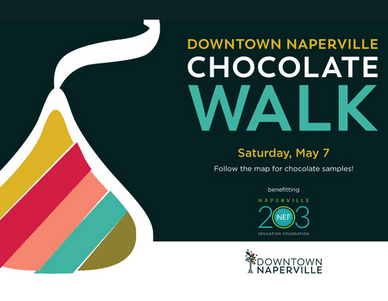 Join us for the seventh annual Downtown Naperville Chocolate Walk on Saturday, May 7! NEF is proud to partner with Downtown Naperville Alliance for this tasty event. Ticket holders receive a map of participating stores, where participants can experience a chocolate tasty treat to enjoy on the spot or to take home in an NEF bag. 
Tickets are on sale here for $30 a piece! All proceeds benefit NEF.
---
Honor a Naperville 203 staff member!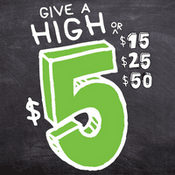 Give a High $5 to a Naperville 203 teacher in honor of Teacher Appreciation Week! Donate $5 or more as a sincere "thanks" to our hard working staff. Staff members will be notified of the donation made in their honor (donation amount won't be shared) during Teacher Appreciation Week (May 2-6, 2022).

This year, the first $5,000 of will be matched by an anonymous donor!
---
TEAM NEF 2022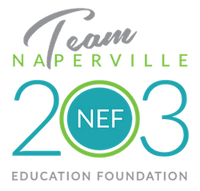 TEAM NEF is a group of parents, teachers, students, staff, community members and you, running or walking and raising funds for NEF and Naperville 203 schools as Charity Heroes in the Healthy Driven Naperville Half Marathon or 5K on Sunday, October 16, 2022. 
Join as an individual or participate with your family! Celebrate NEF's 30th year with a $203 fundraising commitment for an individual, and (NEW this year!) a $30 fundraising commitment for each additional family member who joins the team! Businesses and community members can also support TEAMNEF via a sponsorship.