October's been an exciting month here at NEF; we've been awarding Express Grants, cheering on TEAM NEF, and presenting our annual School Appreciation Grants, all made possible by your support!
TEAM NEF
TEAM NEF participated in the Healthy Driven Naperville Half Marathon & 5K on Sunday, October 17! TEAM NEF came together and raised over $85,000 for the students of Naperville 203. These funds will help NEF bring great ideas to life, remove barriers to learning, and support each school's unique community!
Thank you to every runner, walker, sponsor, volunteer, and donor who made TEAM NEF possible!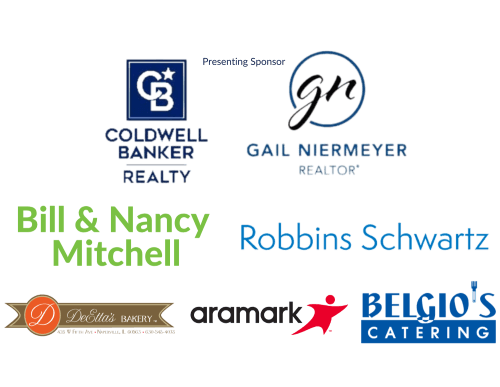 Get an inside look at TEAM NEF 2021 by watching this video!
See you next year!
Express Grants
Our September and October Express Grant winners have been announced! Express Grants, made possible by you, provide up to $1,000 for staff and students' great ideas!
Congratulations to the following September and October Express Grant winners
OSHA 10 Hour Certification by Grace Twietmeyer, Wright King, and Chris Feid of Naperville Central: Funds will provide students the opportunity to pursue Occupational Safety and Health Administration (OSHA) 10 hour certification for free.
Building Thinking Classrooms in Mathematics by Kimberly Lukawski and Amy Eissens, teachers at Lincoln Junior High: Funds will be used to purchase six non-permanent vertical spaces in the form of Wipebook Heavy Duty Flip Charts for LJHS math students.
A Friend Like Me by Eileen Hall and Naseem Ghouse, teachers at Scott Elementary: Funds will allow the purchase of multicultural dolls that will reflect the diverse cultures represented in the classroom, open the door to interactions that help children understand one another, and value the uniqueness of each student.
Educational Equity Through Music by Caitlin Skrbec, Music-Vocal Teacher at Meadow Glens Elementary: Funds will be used to purchase additional quality xylophones for equitable distribution of quality instruments for all classes.
Manga Collection Development by Josh Stumpenhorst, Learning Commons Director at Lincoln Junior High: Funds will be used to meet student demand for Manga graphic novels that has far exceeded current supply and budget. With this grant, they will be able to exponentially increase the quantity and variety of titles in the library.
The Steeple Run Goodmintons: Where our mittens are good... and our birdies are bad by Maggie Kulzick, teacher at Steeple Run Elementary: The grant will purchase supplies necessary to set up an after school badminton gym in the Steeple Run gym for girls 2-5th grade. 
School Appreciation Grants
With your support, NEF awards each Naperville 203 school & the Connections transition program with an annual $1,000 School Appreciation Grant. The discretionary funds support the unique needs of each school's community, and are presented by an NEF Trustee!  
October School Appreciation Grants
Thank you to the educators of Naperville 203 for going above and beyond every day to make a positive impact in the lives of their students!
Thank you for your support!