There's still time to purchase a ticket or sponsorship for the 2022 Building a Passion Breakfast! Join us on as we celebrate 30 years of making a difference in the lives of District 203 students, made possible by you!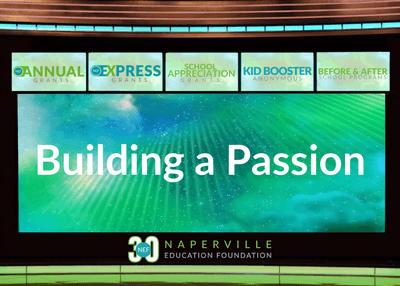 Join us for a special Building a Passion Breakfast fundraiser as we connect NEF's past, present, and future with a trivia themed program consisting of networking opportunities, an anniversary breakfast program, and stand to show support, emceed by ABC7 anchor Alan Krashesky! 
March 23, 2022
From 7:00 a.m. to 9:00 a.m.
Embassy Suites
1823 Abriter Court
Naperville, IL 60563
Thank you to our sponsors!